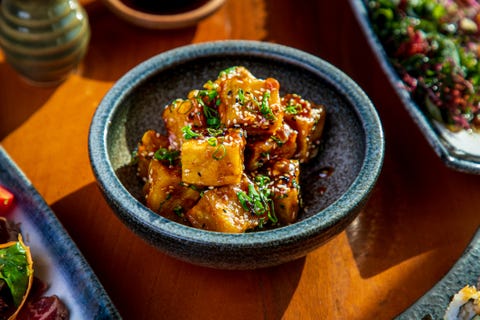 Old thinking: Tofu is a lackluster source of protein that, in extreme cases, can give you man boobs.
New thinking: More recent research shows that not is tofu an excellent source of protein, but the phytoestrogens-gynemastia connection was completely overblown.
A healthy diet can include tofu and, actually, should.
"Eating various foods is one of the best things you can do for your health," says Brittany Lubeck, M.S., R.D., consultant for Oh So Spotless. "Eating different sources of nutrients regularly ensures you're getting all the vitamins, minerals, protein, fat, and carbs your body needs."
And, Lubeck adds, tofu, which comes from soy, can be a great addition to anyone's diet. Along with being a good source of protein, tofu has vitamins and minerals, such as calcium, selenium, iron, and zinc.
But seriously, what about those phytoestrogens?
"Tofu has received a bad rap for years, mostly because
…
Read the rest