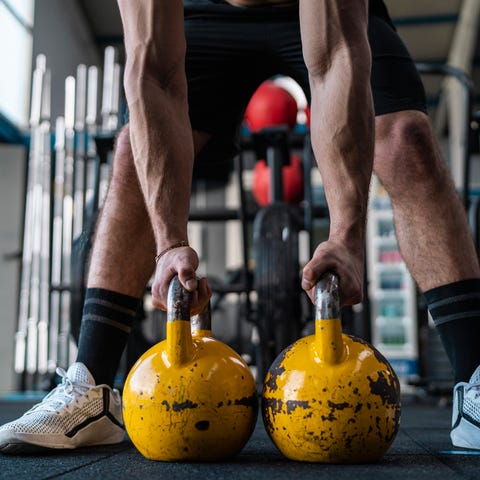 You don't have to have spent long around the fitness scene to have heard the apparent golden rule of the weights room: never skip leg day. On reflection, it's a good rule.
But, if you're short on time, working with limited equipment, or just unsure exactly where to start, leg day can seem a daunting proposition; which is precisely why we've come up with this low-kit, high-rep, leg day gauntlet.
This 250-rep dumbbell-only leg burner makes for the perfect low-tech lower body finisher, or quick-fire quad burner for days when time isn't on your side.
Grab a pair of moderately weighted dumbbells or kettlebells, find some space, and after a thorough warm-up work your way through five rounds of our trouser-stretching crucible. Rest just as necessary to ensure sharp form, but keep it punchy: both your legs and your lungs should be putting in the work
…
Read the rest